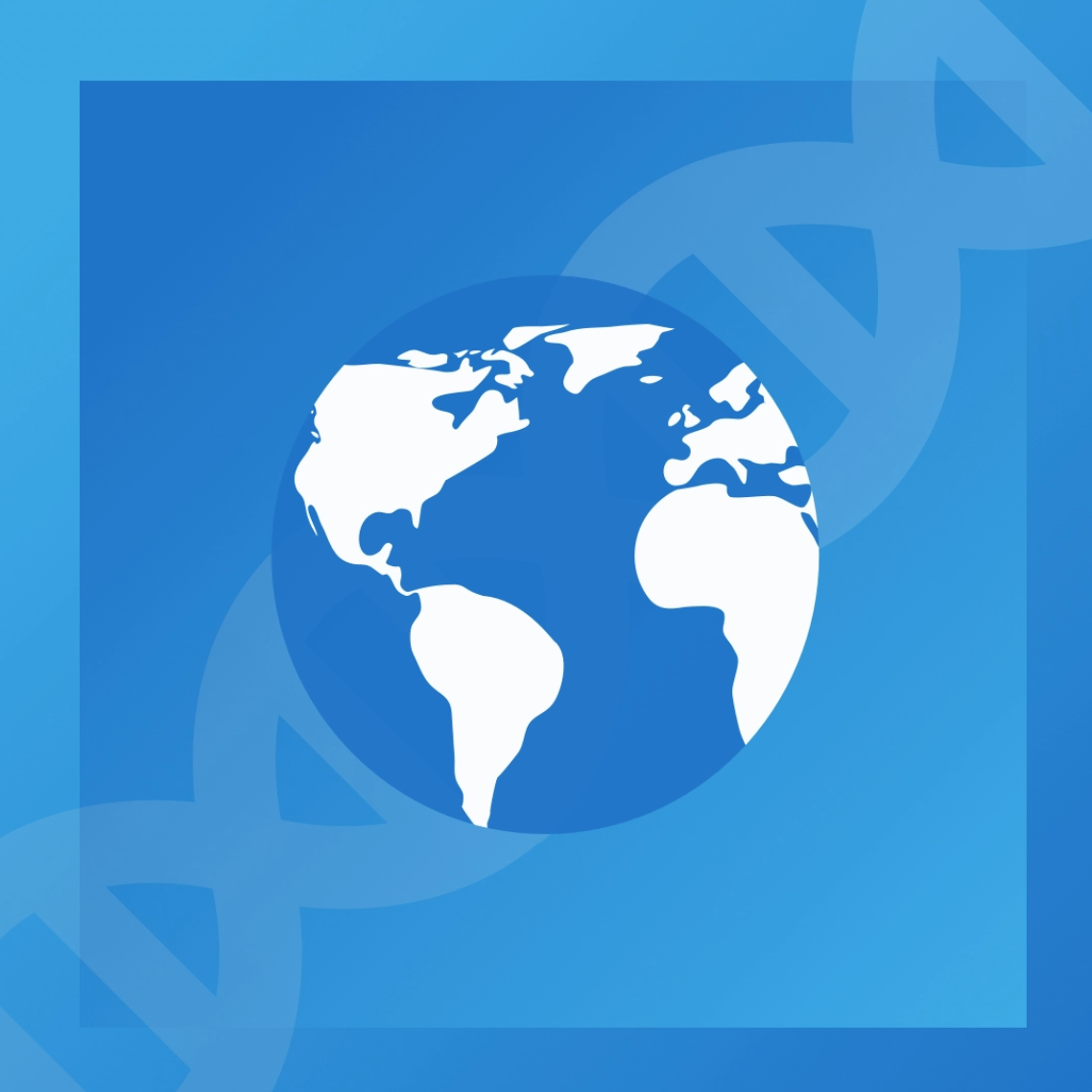 This week 23andMe scientists published findings from the first four months of our COVID-19 study using data from more than a million research participants that found both genetic and non-genetic associations for susceptibility and severity to COVID-19.
The findings will be shared with researchers around the world as part of what has become an unprecedented effort among scientists looking for new treatments for the virus. Part of 23andMe's motivation for this study was to leverage our unique research model to quickly find insights that could be shared with others working toward treatments.
Because the intent was to quickly make this data available, many of these findings have been shared in the months since the study began.
Genetic Associations with COVID-19
But the publication this week also includes data strengthening an association between severe respiratory complications and a specific variant in the gene cluster in chromosome 3. This region includes several different genes (SLC6A20, LZFTL1, CCR9, CXCR6, XCR1, and FYCO1). Some play a role in the immune response to infection in the lungs. The gene SLC6A20, may play a role in the expression of the ACE2 protein which in turn could lead to greater viral uptake.
Along with this genetic association, 23andMe's researchers found strong evidence for the role of the ABO blood group for both the severity and susceptibility to COVID-19. Our findings, which were shared previously, underscore the role of blood type in COVID-19 infections, specifically that blood type O might be protective against the virus. The significance of this association may be related to the role of blood clotting complications in cases of people with COVID-19.
Non-Genetic Associations for COVID-19
23andMe's research also revealed many non-genetic associations that replicated other studies including the finding that Black and Latino populations have been hit much harder than white communities.
For Latinos, the higher rates of hospitalization were consistent with higher rates of infection, according to 23andMe's data. But for Blacks, the risk of hospitalization was disproportionately high and remained that way when adjusted for socioeconomic factors as well as age, sex, and for several underlying health conditions like type 2 diabetes or hypertension.
Our data showed that Blacks were 83 percent more likely to be hospitalized with COVID-19 compared to European respondents after adjustment for age, sex, socioeconomic status, body mass index, and a pre-existing condition.
23andMe's researchers also found other risk factors for hospitalization noting that men required hospitalization more often than women. The same for those who were older and poorer.
In addition, 23andMe found that certain underlying chronic health conditions like obesity and type 2 diabetes significantly increased the risk for hospitalization for COVID-19. Being overweight increased the risk for hospitalization by about 34 percent over those with normal body mass index.
We're All in This Together
This pandemic impacts all humanity, and as such it has fueled an unprecedented level of scientific collaboration across the globe. 23andMe and its team of scientists, researchers, and engineers chose to become part of this effort early on, engaging the 23andMe research platform to quickly recruit research participants and study this novel disease.
In less than four months more than a million 23andMe customers consented to participate, of those more than 15,000 had tested positive for COVID-19, with 1,100 of them suffering symptoms that required hospitalizations. Through their participation, and during a highly compressed timeline, our researchers were able to make new findings, replicate others, and contribute to the larger effort by other researchers who are searching for treatments. (23andMe is still recruiting individuals who have been hospitalized for COVID-19. You can find out more here.)
We are now sharing these findings through a full-set of de-identified summary statistics that will be made available to qualified investigators. Those investigators will have to enter into an agreement with 23andMe to protect participant confidentiality. Interested investigators should visit the following: https://research.23andme.com/covid19-dataset-access/
---
*23andMe's COVID-19 study is made possible through the participation of more than a million of our customers who consented to answer survey questions for this research. But this study also involves the hard work of a core team of our health researchers, program/product managers, data scientists, engineers, and geneticists. Among them are: Michelle Agee, Amanda Altman, Stella Aslibekyan, Adam Auton, Jess Bielenberg, Adrian Chubb, Daniella Coker, Raffaello d'Amore, Scott Dvorak, Alison Fitch, Scott Hadly, Pooja Gandhi, Andy Kill, Trung Le, John Matthews, Jennifer McCreight, Taylor Morrow, Sungmin Park, Jeff Pollard, Anjali Shastri, Janie Shelton, Teresa Filshtein Sonmez, Jason Tan, Lindsey Tran, Cat Weldon, Chelsea Ye, Yiwen Zheng