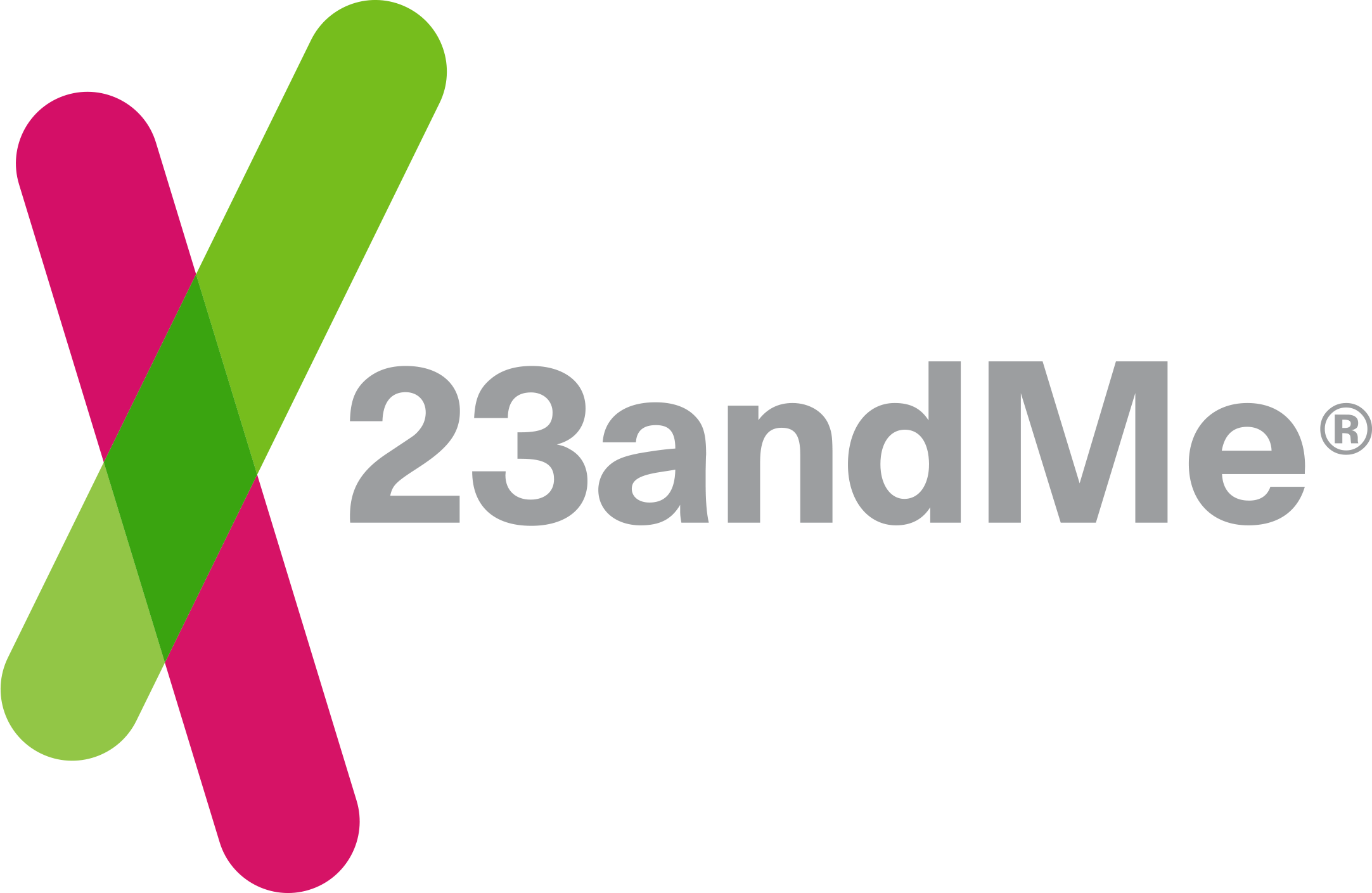 New Parkinson's disease research by scientists at 23andMe has identified more than 100 phenotypic variables related to the disease, offering a potential step forward in efforts to diagnose Parkinson's disease earlier.
Published today in the Nature Partners Journal/Parkinson's Disease, the new paper offers a wider glimpse of the phenotypes — traits, environmental exposures, and comorbidities — that are linked to Parkinson's disease, such as migraines, obsessive-compulsive disorder, and seasonal allergies. This study was a collaborative effort with Alastair Noyce from the Preventive Neurology Unit, Queen Mary University of London and Mike Nalls from the National Institute on Aging and Data Tecnica International.
"Understanding which conditions are associated with Parkinson disease — particularly those that often occur much earlier than the typical age of diagnosis — is a promising step forward for the Parkinson's community," said Karl Heilbron, Scientist I, Statistical Genetics, 23andMe. "Especially in terms of being able to identify those that might develop Parkinson's much earlier, it's possible to envision a future where we could intervene before the condition develops in the first place."
Research Platform
This study is part of a broader effort by 23andMe over the last decade to use genetics to advance our collective understanding of Parkinson's Disease. That effort has benefited from a long-standing collaboration with The Michael J. Fox Foundation (MJFF), most recently with the Fox Insight study.
"These novel associations provide insights into potential causes and contributing factors of Parkinson's," explains Brian Fiske, PhD, Senior Vice President, Research Programs at MJFF. "This information may ultimately help researchers develop new diagnostic tools and treatments."
For this latest study, 23andMe researchers were able to leverage our unique research platform. The platform includes both phenotypic and genetic data from millions of customers — some with Parkinson's and others without it — who have consented to participate in research.
People Powered Research
The researchers included data from 13,196 people with Parkinson's disease as well as data from 131,960 other individuals who do not have the disease. The study revealed that having Parkinson's disease was associated with 122 phenotypes, 27 of those were previously known to be associated with the disease, and another 23 had a strong a priori link to a known association.
But importantly, the researchers discovered 42 associations that have not previously been reported. Furthermore, researchers found that migraines, obsessive-compulsive disorder, and seasonal allergies were associated with Parkinson's disease. And these phenotypes tended to  occur decades before the typical age of diagnosis for Parkinson's disease.
By better understanding what traits are "flags" for the disease, it may help lead to earlier diagnosis and eventually screening. While this doesn't mean that just because you have migraines or seasonal allergies, you'll develop PD. However, it does have the potential to improve risk prediction, as many currently available algorithms simply don't have enough information.
To date, no disease-modifying drug trial for PD has succeeded. This may be because by the time an individual is diagnosed, they have already lost 30-50 percent of the neurons in the substantia nigra (the brain region linked to Parkinson's disease motor symptoms), and it may be too late to intervene.
Hope for Early Detection
But, with a better understanding of earlier disease associations, perhaps we could develop treatments that can help earlier on.
"The results of this study could prove to be very valuable. The 23andMe data provide us with a unique opportunity to undertake a comprehensive survey of things that might be important to Parkinson's disease and, in doing so, we find new associations and confirm the importance of previously recognised associations", said Alastair Noyce, PhD, Clinical Senior Lecturer in the Preventive Neurology Unit at the Wolfson Institute of Preventive Medicine, Queen Mary University of London. "Some of these are features of established disease, but others occur much earlier in life and may prove crucial to the efforts aimed at defining groups at-risk of Parkinson's disease, who may be eligible for neuroprotective drugs as these become available."
The phenotypes that currently comprise the Parkinson's disease phenome have mostly been explored in relatively small purpose-built studies. Using a single large dataset, the research team has successfully reproduced many of these established associations and have extended the Parkinson's disease phenome by discovering novel associations.
This work paves the way for studies of these associated phenotypes that explore shared molecular mechanisms with Parkinson's disease, infer causal relationships, and improve our ability to identify individuals at high-risk of Parkinson's disease.